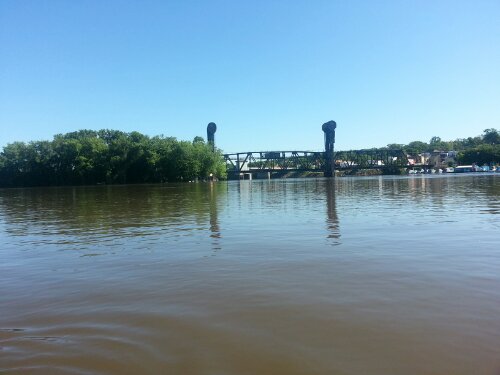 We've been on the road for two days after taking two days off in Minneapolis. In a lot of ways this feels like we started a new trip. Just like three weeks ago all of our gear was all over Dave's parent's house and garage, we were well-stocked with provisions in the form of homemade desserts, and we took off to a lot of fanfare. The river is completely different now and while before it felt like we were going home to Minneapolis, now we're going farther and farther away. It was weird and sort of sad to watch St. Paul get smaller and smaller behind us.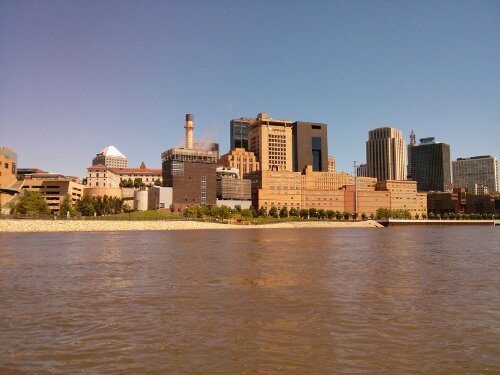 Yesterday was the first time we felt like we were headed south and not just on a canoe trip to the Twin Cities.
Now that we're in the lock and dam system the river's current has slowed to a crawl. While the week leading up to the Twin Cities we were cruising along up to 7 mph, we're back to about 4, about what we were clocking in at in the marshes up north. It's taken some adjusting.
There are now barges on the water although they're mostly moored. We've only seen one in action today, which happened first thing this morning while we were apparently still too groggy to think straight, because we froze and ended up in a confusing standoff until the driver got on his loudspeaker and told us he was trying to turn around and get in the channel.
Oops, spoke too soon. As I wrote this this guy came by.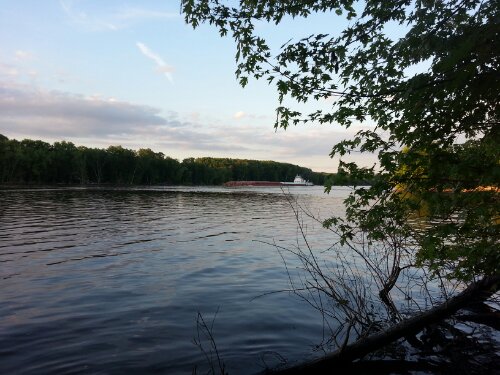 Last night we camped at our last MN DNR campsite where we met another group of four thru-paddlers. They let us horn in on the site, which was nice because just a half an hour later a windstorm picked up which would have blown us all off the water. All of the tents in our tent city survived.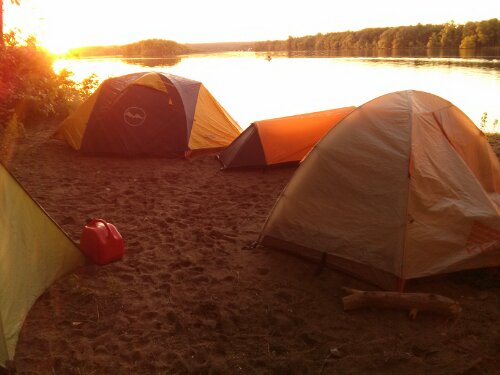 Afterward we sat up with one of the group drinking whiskey, which is just what one does when one meets another group headed for Louisiana. The four of them, like most groups headed south, are speedier than us and we lost them already today. They're also apparently more physically fit, as they're going to spend their rest day in Red Wing rock climbing. With their arms. We've spent our rest days sitting around eating huge amounts of food.
Today we're at our first non-official campsite and thanks to the St. Croix coming in we've had our choice of states to sleep in for the first time. We chose Minnesota, natch. A nice spot on the beach.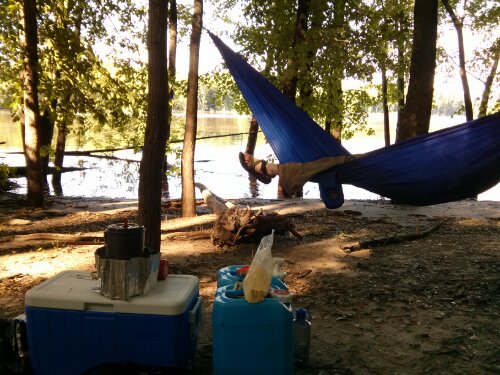 We did get beers in Wisconsin, though. Because how could you not go to this bar?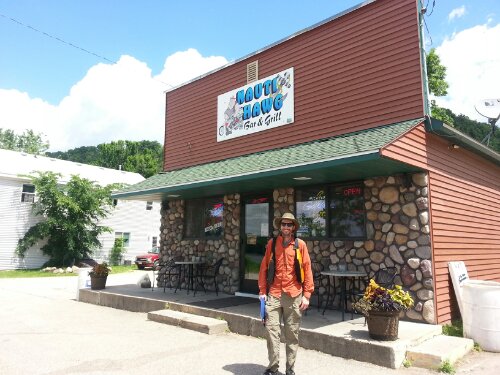 Over the next two days were going to try to cross Lake Pepin with a pit stop in the middle to stay with long-distance paddling guru Justin Staker's parents. And here is a hitchhiker who tagged along with us as we crossed into Wisconsin, first on my left leg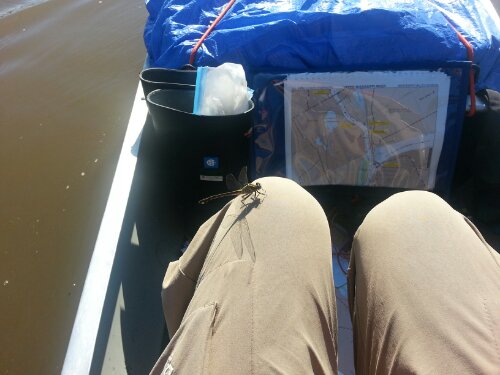 then my right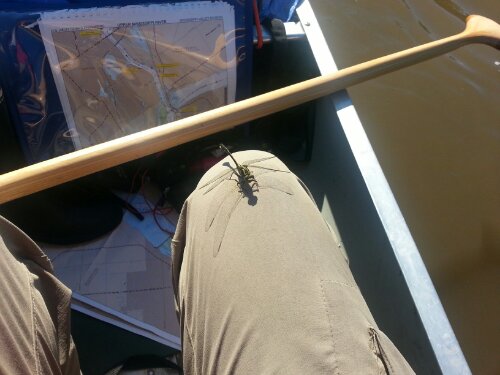 and then he or she upgraded to my arm