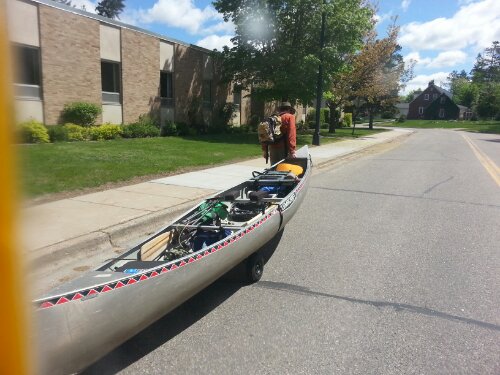 Until I was on the Mississippi, I never realized how difficult it can be to tell if you actually are on the Mississippi. Trackless swamps, oxbow lakes, side channels and confusing bays, combined with sparsely detailed maps, make pinpointing your location troublesome at times. This should finally start to get a little easier.
Yesterday the Prairie River joined the Mississippi River just after Grand Rapids, which according to our maps doubled the water flow. Thankfully, the river is now wider less marshy now, and generally less wild. The river used to mostly look like this: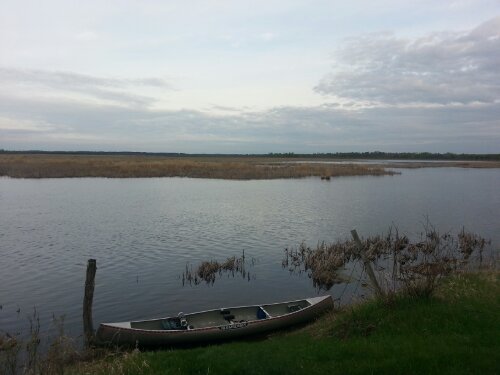 and now looks like this: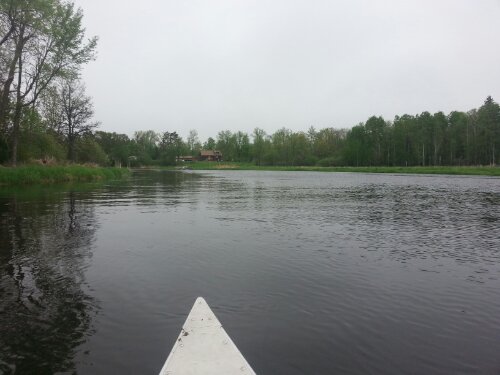 We've left behind most of the rapids sections, and the area ravaged by last year's wind storms, which created many unwanted obstacles, is now miles behind us. If the rest of our journey is anything like yesterday, we'll be paddling through idyllic green pastures followed by towering pines on sandy ridge while cottonwood seeds drift over the water's surface.
We've also started to see signs of industry. Yesterday morning we glimpsed smoke stacks in the distance which crept closer until we came upon a factory on Blackwater Lake. Not exactly prime real estate for a cabin. Later we had to portage 1200 yards through backyards and city streets to bypass the Blandin paper mill. And last night the most prominent sound wasn't coyotes or ruffed grouse but an upset-sounding cow across the river.
Today we took an unplanned rest day. Linnea's elbow is bothering her and my shoulder is sore — casualties of Lake Winnie four days ago. Luckily, we've had some of the best weather the past two days, save for the nights which have had temperatures dropping into the low-to-mid 30s, and the nicest campsite we've had yet.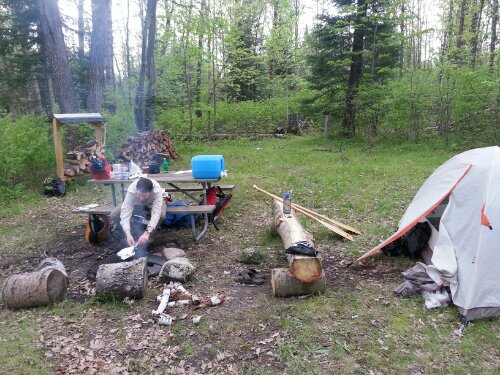 We'll see if we can slowly get back on track in order to make it to Linnea's parents cabin near Brainerd this weekend so we can spend some R&R on a lake. And shower for the first time in almost two weeks.