Last thursday we saw the forecast for seven days of thunderstorms and thought, "Oh, that couldn't possibly happen." Well, it has. We weathered a severe storm Friday morning, heavy rain saturday morning and then an 8 hour thunderstorm over Saturday night.
So we were excited to meet up with our friends Dana and Jay who'd planned to meet us Sunday night and stay in a hotel. We got ready Sunday in record time and booked it into Iowa.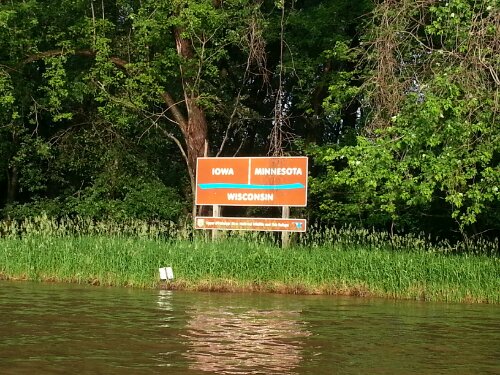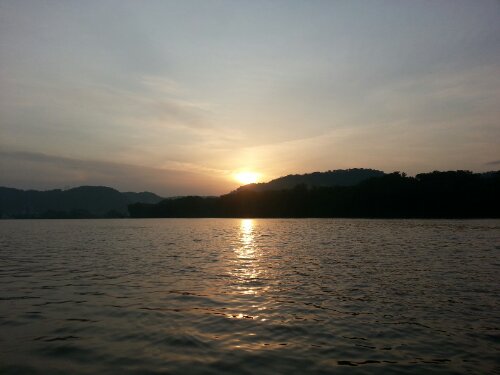 They picked us up and we drove into Prairie du Chien for a much-needed night of bar crawling, playing in the hotel pool and watching the hotel copy of A New Hope (jealous?) We took no pictures of this. We're bad at taking pictures of fun events.
We got back on the water Monday but it was short-lived. Darker and darker clouds were moving in from the west. The tipping point was an Army Corps guy who pulled his boat up to us and said, "You know, there's a storm coming. A bad one," with a skeptical look.
We should say that most of the 10 miles we had just paddled had been past construction crews cleaning up downed trees, mudslides, and repairing washed-out roads and damaged homes. The weather has not been kind to the Upper Midwest this past week. And not only were we sick of sleeping outside in it, but with the heavy rain oversaturating the ground, the risk of the tent flooding, a tree falling or the ground sliding out from underneath us seemed more palpable than we'd like.
We pulled into a landing a mile away. With the rain this region has gotten the shore end of the dock was already under a foot of water. Neither of us had cell service, of course. So we experienced something that happens to everyone who does this trip at least once it seems: we started knocking on doors of houses nearby.
Remember our last post about how people are awesome? Jim, who we'd met in La Crosse, had given our info to some downriver relatives, so we called his uncle Tim on the cell phone of a charitable stranger whose door we'd knocked on. Tim connected us with Robert, the owner of the Andy Mountain Campground and Maiden Voyage tours, which gives day tours of the river. Within a half hour he was at the landing with a truck and trailer for the canoe.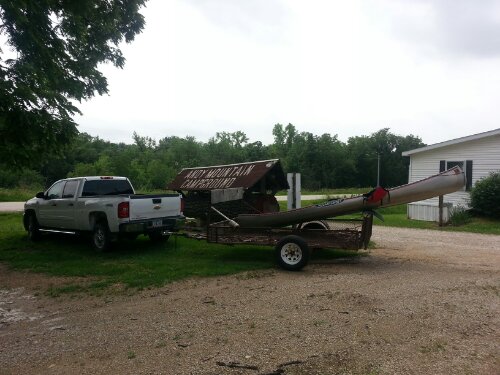 He drove us to his campground in Harpers Ferry and and set us up in the only open cabin, which happened to be the biggest.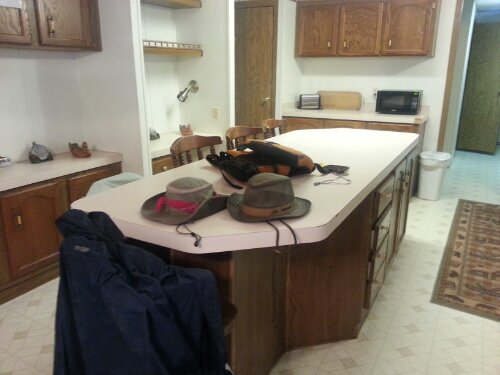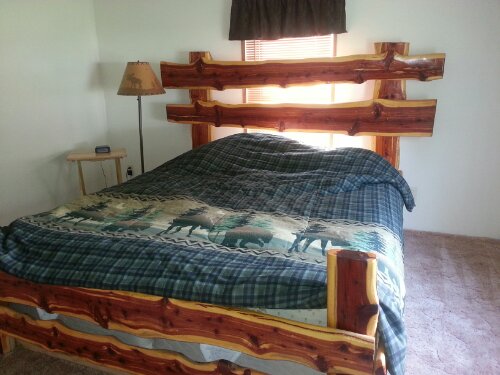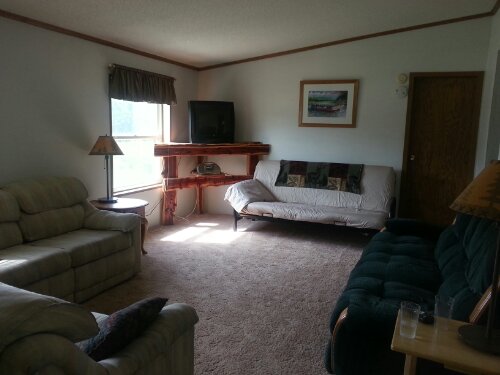 He and his wife Deb also let us into their home and fed us. They make an amazing pot roast.
Weather reports for yesterday morning said severe storms were likely again today so we decided to stay holed up here playing music and drinking beer.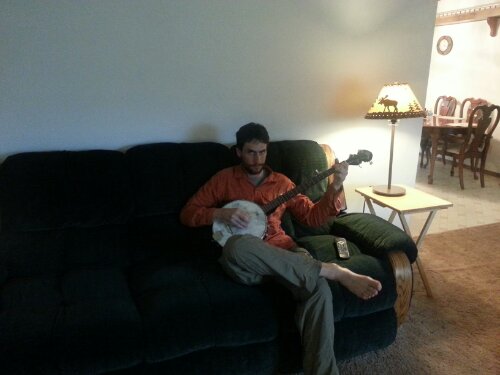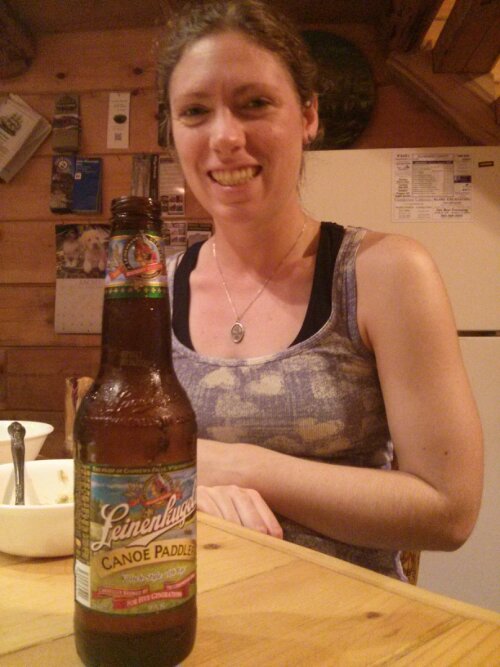 Tonight the big cabin is taken so we're in another one. What happens in cabin 5 stays in cabin 5.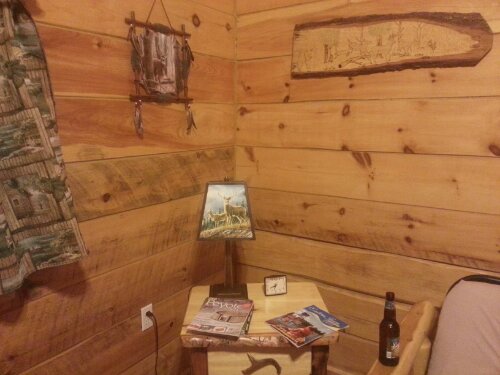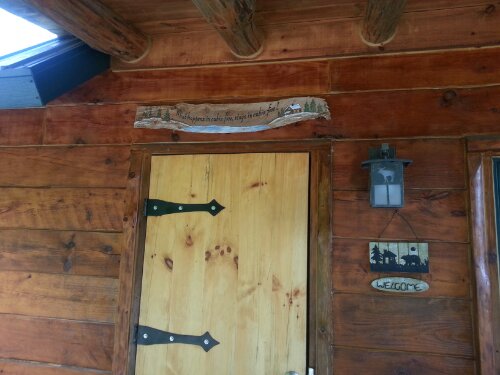 We plan on getting back on the water now, as the last of the severe storms (and potential tornadoes) are supposed to pass tonight. The river and all its tributaries in the area are high and it seems like they're going to keep rising.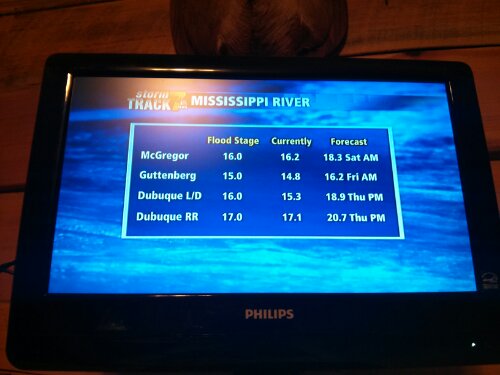 We haven't really faced high water like this before so we'll be proceeding with caution. We're not totally sure what to expect. We do know finding campsites will be hard, as many sandbars are now submerged. Prairie du Chien, Lansing, and Harpers Ferry have been good to us but we're ready to get back to it. Hopefully we'll make some headway today.