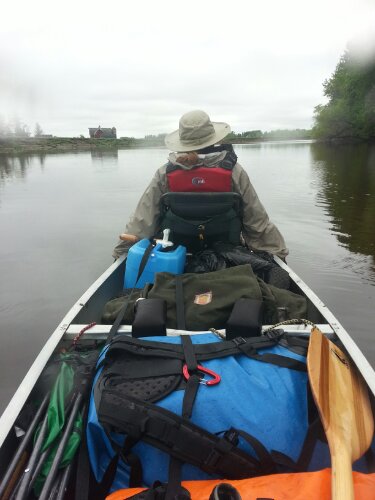 I have a confession to make. I have done hardly any padding since four days ago when we went through Grand Rapids. The pain in my elbow Lake Winnie gave me was more persistent than we hoped it would be. An incredibly nice acquaintance who happens to be a physical therapist was kind enough to discuss it on the phone with me. It's not a very painful overuse injury, but it's knocked me nearly completely out of commission for the past four days, or 1/3 of our entire trip so far.

Our progress has only kept up because Dave has paddled 30+ miles each of the past three days while I sit in the front and watch what the DNR map tells me is lowland hardwoods go by. And occasionally mime paddling to keep my injured arm moving and keep warm, which must be entertaining for people in the houses we pass. It's tough to turn into a passenger on such a big exciting trip, and it's obviously tougher for Dave in a more physical sense, but it's either that or paddle through the pain until I completely blow the tendons in my arm.
It's also hard not to feel like a burden when you are literally dead weight sitting in the bow. There's not much else to do but try to keep a good attitude. A trip like this demands that you face obstacles with a certain zen, as we learned on the first day during surprise portages 1 through 7. One thing I'm a little sad about is that I won't be able to say I've paddled the whole river, since there's already a 90 mile stretch I've skipped. But as Dave pointed out, I did sit in a canoe for every mile of it, so I can say I canoed the whole thing if we make it. I'm hoping I'll be able to paddle for short bits over the next several days and slowly ramp it up so that this trip doesn't just turn into Dave giving his fiancee a three month canoe ride to New Orleans.
The river these days alternates between forest, farmland, and backyards.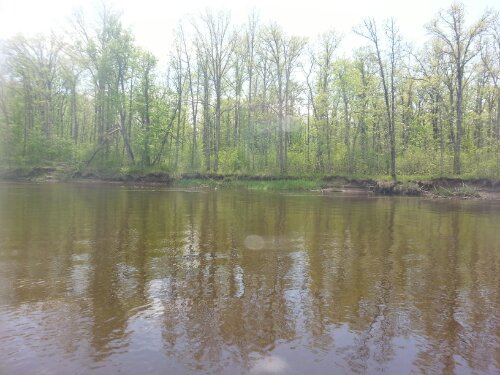 Last night we stopped at the campground in Palisade where there were bathrooms, outlets and showers, and where the lilacs are currently blooming. It was a deal at $10 for the spot. I would have paid $10 for the shower alone, which was our first since the Bemidji Super 8. One thing I didn't expect when planning this trip is how badly we'd want to stay in campgrounds near towns. We thought we'd prefer the more remote canoe access solo spots but after a week and a half of rain almost everyday, three days of highs in the 50s and humidity designed to keep every possible fabric from ever getting dry, a campground with a bathroom with paper towels felt unbelievably luxurious.
We're at a campground in another delightful Minnesota town tonight where we had $2 beers at happy hour and ate an entire 14-inch pizza. And my feet are dry. So a lot is going well, too. Here's some more pictures from town: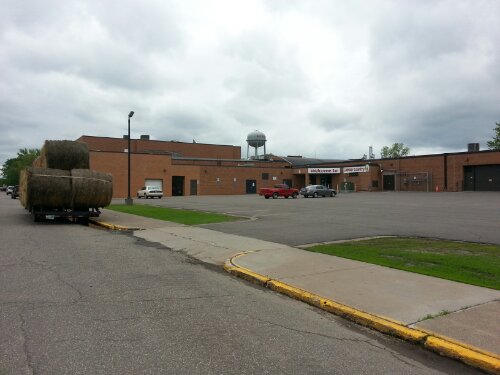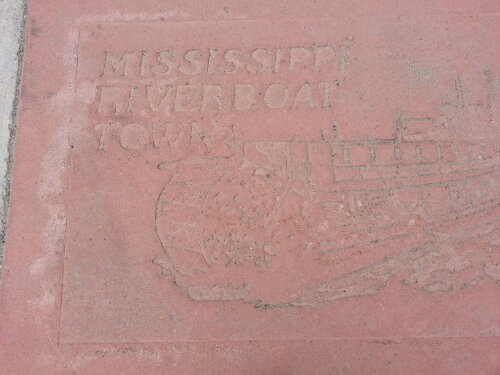 Their bookstore was also amazing.