Hey remember that elbow injury? I wish the reason I stopped mentioning it on the blog was because it went away. That's not the case. I stopped mentioning it because it hadn't gotten better, and that's a downer. So my elbow is still messed up. I know. I know, I know. Yes, I'm taking care of it as best I can. I pretty much just sit there while Dave paddles. And I agonize about it plenty, too, I promise.
On a canoe trip you expect to, you know, paddle, and I haven't been. Which has been a pretty big disappointment, to be totally honest, even though I'm trying to stay upbeat about it. So I talked Dave into taking 6 days off in St Louis. The hope is that the days off, plus river guide Mike Clark giving us pointers on paddling technique, will help get me back on track building my arm back up again. Maybe you're wondering why we took a week off in St Louis instead of in Davenport when we could have waited out the flooding. So am I! Who knows!
Enough about that! We stayed at Dave's friend Jason's Fitz's apartment for the week. They have two kittens!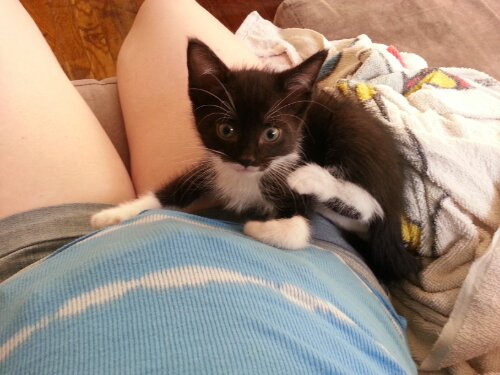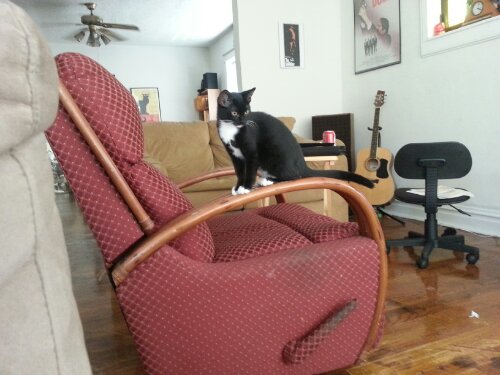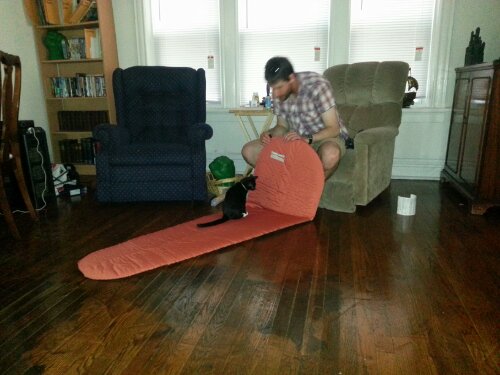 And we had time to see all the sights.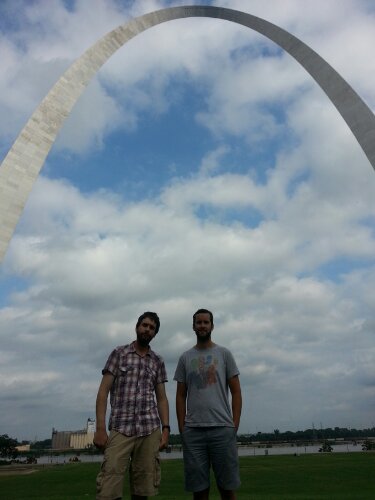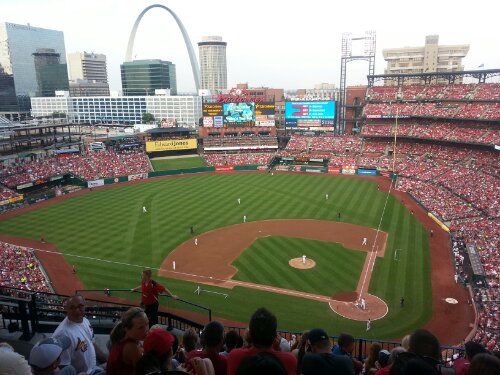 We also got to spend a lot of time with Fitz's friends and roommates. We owe a huge thank you to his roommates Kenny and Mick who let us crash in their apartment for five nights without our really asking first without complaint. We also spent a lot of fun nights with Fitz's cousins Nick and Ben and friends Mary, Mike, Emily and Jay. We were there so long we started being able to say hi to people we knew on the street when we were walking around. We took no pictures of these people. We're disappointingly bad at taking pictures.
We also hit up the City Museum. I can't recommend it highly enough. The City Museum of St Louis is, in its own words, an "eclectic mixture of children's playground, funhouse, surrealistic pavilion, and architectural marvel" welded together from repurposed architectural and industrial materials. (Dana, you were right, I freaking loved it.)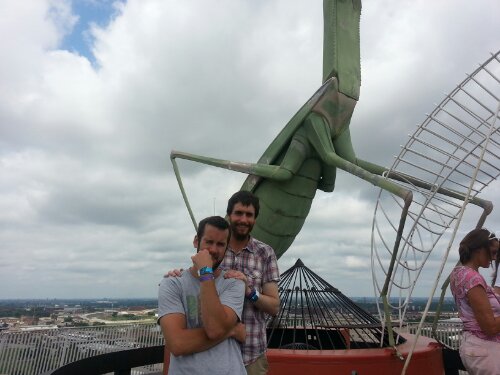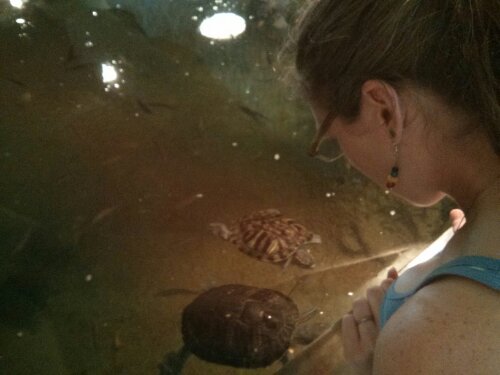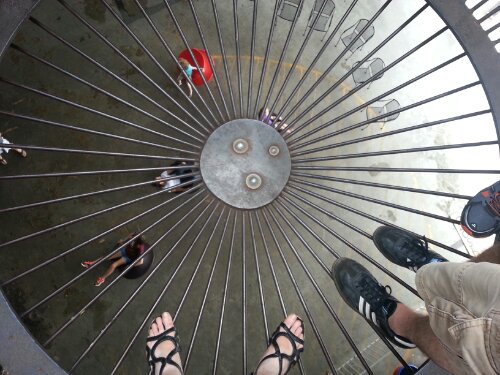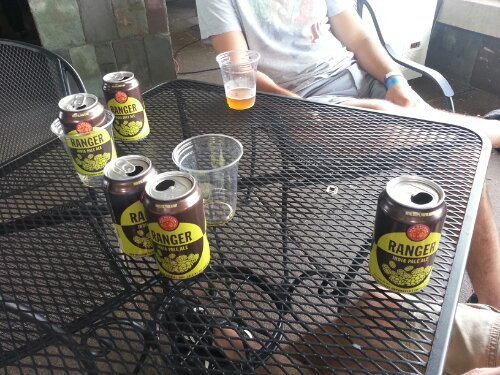 I wasn't kidding about the adult part. There is a 10-story slide and like five jungle gyms. It is maybe the coolest thing I have seen on the river so far.
As it happens, the creator of City Museum, Bob Cassily, was in the process of creating Cementland just across the street from Mike Clark, who I mentioned earlier, before Bob's untimely death in a bulldozer accident . A tragedy for a lot of reasons, one of which it's that the future of Cementland, a City Museum-like park that would have been a boon for the struggling neighborhood, is now uncertain.
Mike, however, still uses the access ramp he built with Bob Cassilly to lead trips with his company, Big Muddy Adventures. Mike became a Mississippi River paddling evangelist after paddling the length of the river about 10 years ago and was generous enough to pick us up last week and store our canoe while we goofed off in St. Louis and is going to drive us and all our gear back to the river when we put back in. We stayed with him last night and earned our keep by doing some chores.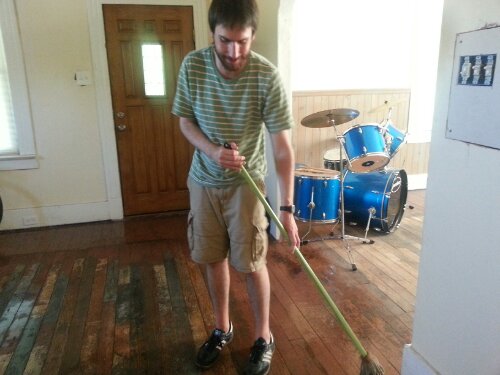 I could write paragraphs more full of information Mike has told us about the river and a number of other topics. It's been amazing staying with him and incredibly helpful to have him let us know everything from where we can find camping in the area to the fact that our ropes weren't Coast Guard approved. (Oops.)
I haven't mentioned yet that this is actually the halfway point. We are halfway done with this trip, in terms if mileage. Sort of sad, sort of a relief, sort of encouraging that we've made it this far. We'll be getting back at it today, we think. We might be camping near Mike's put-in or we might make out down past St Louis. Who knows. WE'RE ON RIVER TIME.
I'll end the post with this: Monday night at a get-together in the backyard of a building where a lot of Fitz's friends live we met a neighbor, Butch, who was excited to learn about our trip. "We're trying too get all the way to New Orleans," I said. He gets up his hand and shook his head gravely. "There is no try," he said, "There is only do." We'll never know whether Butch's emulation of Yoda was intentional or not. Then, as all three of us had somehow ended up with an open bottle of wine, he raised his for a toast. "To St. Louis!" he toasted, and after we'd all taken a drink added "The 'show me' state!"