Ever since we crossed the Mason-Dixon line, we've had to turn down numerous offers of fresh caught fish because we lacked any decent tools to filet and cook them. Finally after the nth time fishermen pulled over to our canoe and offered us their catch, we said what the hell and packed four large tripe into our cooler. Don't ask me why we turned down the catfish we had been offered earlier in the trip for a much less tasty fish. In any case, here are the steps you should not take when cooking a fish caught in the Mississippi River.
1. Don't pack a plastic bag overstuffed with ice and tripe into your cooler, infusing your food with fish smell.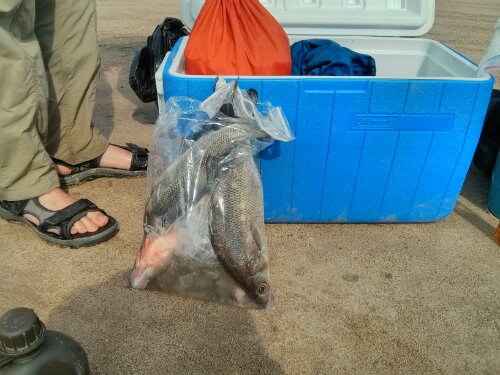 2. Don't filet the fish with a 3″ blade knife on a cutting board of paper towels and a garbage bag.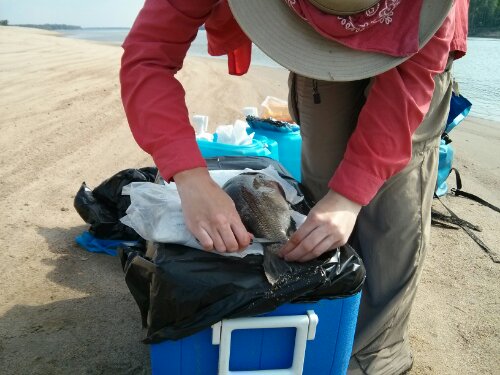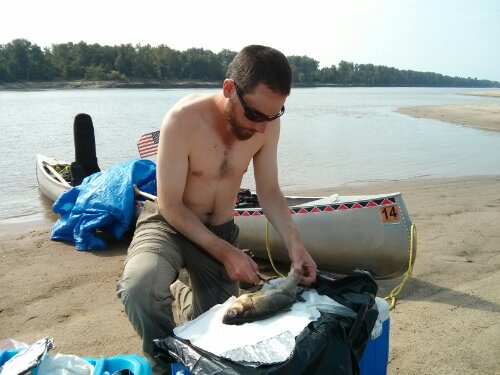 3. Don't boil the fish with a small pot. Try to have better implements than the pot, water, powdered milk and a spork. A fry pan might be nice.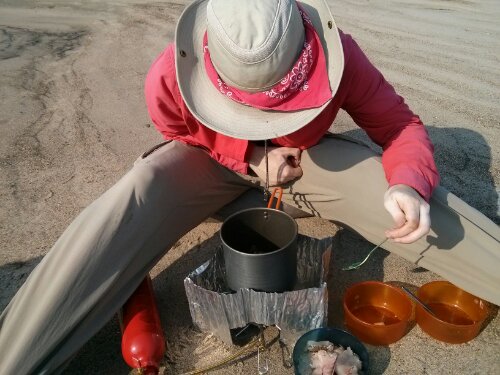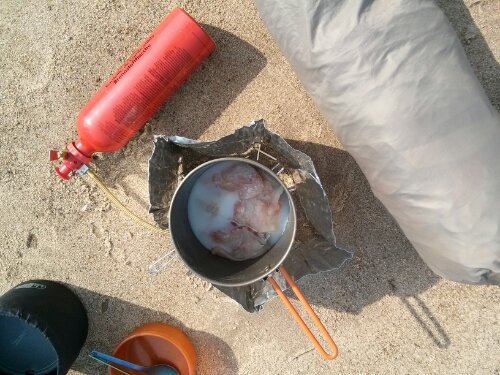 But if this is your situation, as long as you dump in lots of Penzey's Northwoods Fire spice, you should be good.